I was thinking about how many times I get asked about the process of migration to cloud and realized that there is not a "one size fits all" approach. Some of the factors that will drive process customization are:
Timeline Constraints – Many of the migrations I have led have had sever time constraints. Usually it is that the workload needs to be out of an incumbent or co-location facility by a certain date or there are significant financial penalties to extend the tenancy.
Risk Posture – Every companies IT leadership seems to have a different tolerance for risk. This drives the approach and sequencing of the migration elements.
Desire for Transformation – This is a big factor. I am seeing more and more companies that wish to perform the transformation during the migration to cloud. A great example is to break down a monolithic application into micro services as it is migrated.
Company Culture – The culture of a company needs to be considered in the migration planning. How keen are the resources on migrating to cloud? Are they going to buy in completely and assist or resist? I have seen both!
Information Technology Maturity – What is the real state of the existing IT service offerings and the supporting documentation? Are they fairly modern, or are they antiquated. An assessment will reveal the maturity and will affect the approach and processes.
Key Stakeholders – Never underestimate the impact that key stakeholders can have on any project, not just cloud migration. Insure that they are an integral part of the planning and execution. These migrations are complex and there are many potential pitfalls. The migration needs the full support of key stakeholders to be champions, remove roadblocks, calm anxiety in the business, and more. Include them!
There are more factors and none of these factors stand alone. Each may affect the other. This is why I take a "big-picture" approach to the migration and transformation process and tailor the process, timelines, and governance to achieve successful transition results.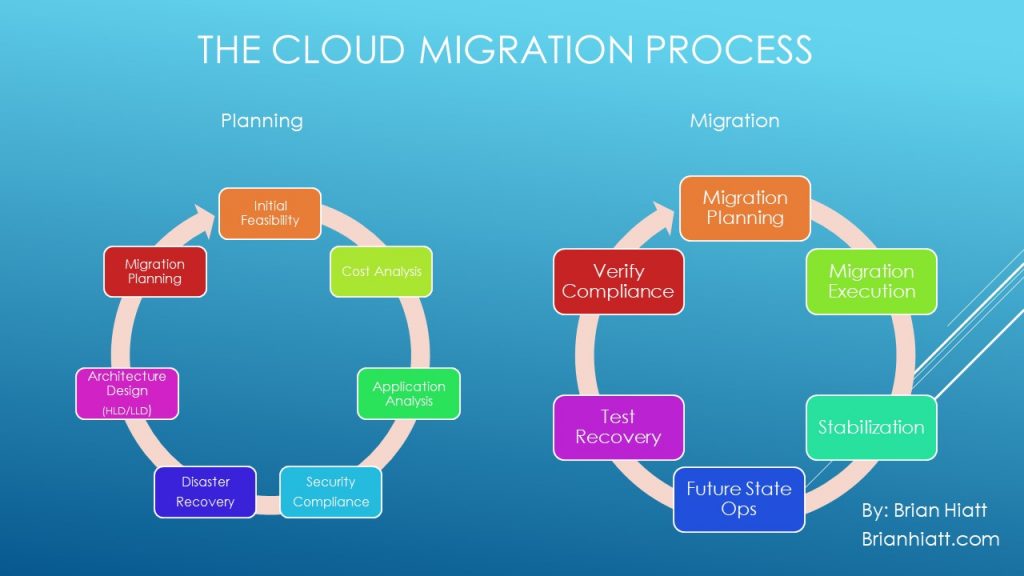 By approaching each cloud migration with a foundation (see figure below) that will be tailored to each situation, the chances for excellence will increase.